I en projektkurs den här perioden "Operativsystem" har vi skapat ett ganska grundläggande operativsystem vid namn "Whilenium", vi har kört det genom Simics med emulering av MIPS. Simics beskrivs så här av Wikipedia:
Simics is a full-system simulator used to run unchanged production binaries of the target hardware at high-performance speeds. Simics was originally developed by the Swedish Institute of Computer Science (SICS), and then spun off to Virtutech for commercial development in 1998.
Vårt operativsystem har i korta drag följande funktioner:
Skapa flera processer
Köra processerna samtidigt
Skicka och ta emot I/O
Däremellan är det väldigt mycket saker varje process ska kunna göra (och inte göra), exempelvis ska processerna kunna avsluta varandra, inte dela minne med varandra etc.
Det har varit en väldigt intressant kurs som byggde på en tidigare väldigt teoretisk kurs med mycket praktiskt arbete. Det som var svårast var nog att förstå kopplingen mellan C och Assembler. Därefter stötte vi på en del problem vad gäller schemaläggningen av processer samt få till systemanropen för att hoppa mellan "User-space" och "Kernel-space"
För de som är intresserade kan ni ladda ner källkoden och se (den väldigt korta) dokumentationen här. Ni kan även besöka vårt projekt på Google Code vårt projekt på Github.
Källkoden har en del struktureringsbrister och är inte helt komplett dokumenterad, det hann vi inte med i slutspurten av projektet.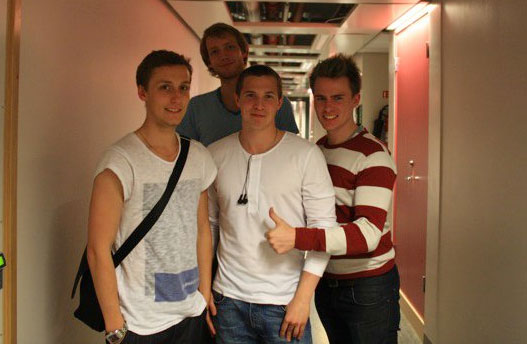 Tack till Jesper Friberg, Oskar Wirén och Daniel Lervik för ett bra arbete!